At the end of April I had to Rem D Koolhaas, founder of the brand of hi-tec shoes United Nude, He invited 5 heavyweights of the design – from the likes of Ben van Berkel, Fernando Romero, Michael Young, Ross Lovegrove and Zaha Hadid-, to explore the full potential of the technology of 3D printers, designing each of them a pair of shoes manufactured in nylon and rubber that are functional and quality. The idea of Koolhaas was the then produce 50 units of each of these prototypes, which would be sold with the label of United Nude. This action resulted in a collection that was called Re-Inventig Shoes.
The real challenge of this challenge was to create a pair of shoes that they explore new possibilities in terms of technology 3D printers without forgetting the design so they ensure comfort and the fastening of foot considering its ergonomics and its dynamics. Theoretically, the printers technology 3D looked like I was going to let these designers to show more creative not having to be subject to the restrictions and limitations of the production.
United Nude became a joint-venture with the company 3D Systems that put this action available to all of your technology and your 3D printers. Unfortunately, experience had shown that it was not nothing practical manufacture a shoe only with 3D printers, and that prices were so high that they prevented that they could apply for the production mass. So we understand better, each of these prototypes the pair has cost $6,000. Imagine the number of pairs of shoes that could have been manufactured with that budget!
As a result of these prototypes of shoes removed out of context they seemed authentic sculptural works, REM D Koolhaas opted to take advantage of the Fuorisalone of Milan to present its re-inventing Shoes Collection in society.
3D or not 3D, that is the question
Duann Scott of Spark Autodesk – open source platform for 3D printing of auto desk (software company that produces Autocad, the standard in computer-aided design)-, claim to making shoes from start to finish in 3D printers is something that makes no sense, since mass producing a shoe traditionally only costs a few bucks , while do it in 3D shoot costs It only by the materials and the time required to do so.
The really interesting thing is to take advantage of the power of this technology, its ability to customize, and print only the parts that really benefit from this. A lesson that Keegan Schouwenburg, founder of the brand Sols, learned firsthand when his company, which is specialized in performing orthopedic insoles, wanted to make them 3D including them in the soles of their shoes. The resulting prototypes proved to not be the height in terms of durability and elasticity. As soon as they put them to the test, people began to complain and ask where were the leather, foam or gel, all those materials that people associate with comfort.
Although it may seem cutting-edge technology, 3D printing began at the beginning of the 1980s. Even to this day, each manufacturer creates and patented substances that used to feed its 3D printers. This protect the exclusive use of its technology and materials for 20 years who, inevitably, inflated prices.
An example you are going to understand very well: If an ABS plastic, which is a material that is used for modeling, injection cost 5 dollars per kilo, when it turns into coils of strand – which is what require 3D printers – can reach from 30 dollars per kilo to the $90 per cartridge. 3D printers have also be much cheaper. Today it is possible to acquire a home 3D printer for 1,000 euros, only that these cannot be the wonders that we see in science fiction movies; and professional 3D printers are expensive.
The question is that if United Nude not has been able to confront this challenge making shoes with 3D printers at a price that is within the reach of most, who can do it? ¿What step should give to achieve the goal of competitively priced mass production?
The new partner: designer fashion and designer 3D
The answer seems to be in the software for the fashion industry to create and print items in 3D. Architecture, product design, and cinematograph industry are those who most use 3D programs, while fashion designers have a reputation for having hacked old software programs used for milling pressed to.
When asked to Rem D Koolhaas why had not chosen any fashion designer to be part of the dream team of re-inventing Shoes Collection commented that fashion designers normally don't work in 3D advanced, you tend to resort to the help of architects and animation computer to carry out their creations.
Maybe the solution is as simple as putting to work together an expert in 3D design with a fashion designer. Who knows, maybe the expertise of designers in 3D becomes the new master craftsmen! If you plan well, they work from a design, and have constantly calibrate their printers to be able to focus on the details. Compared with the craftsmen of yore, there is such a difference, do not you think? The only thing that changes are the tools.
Gallery
Adidas Futurecraft Shoes with 3D Printed Soles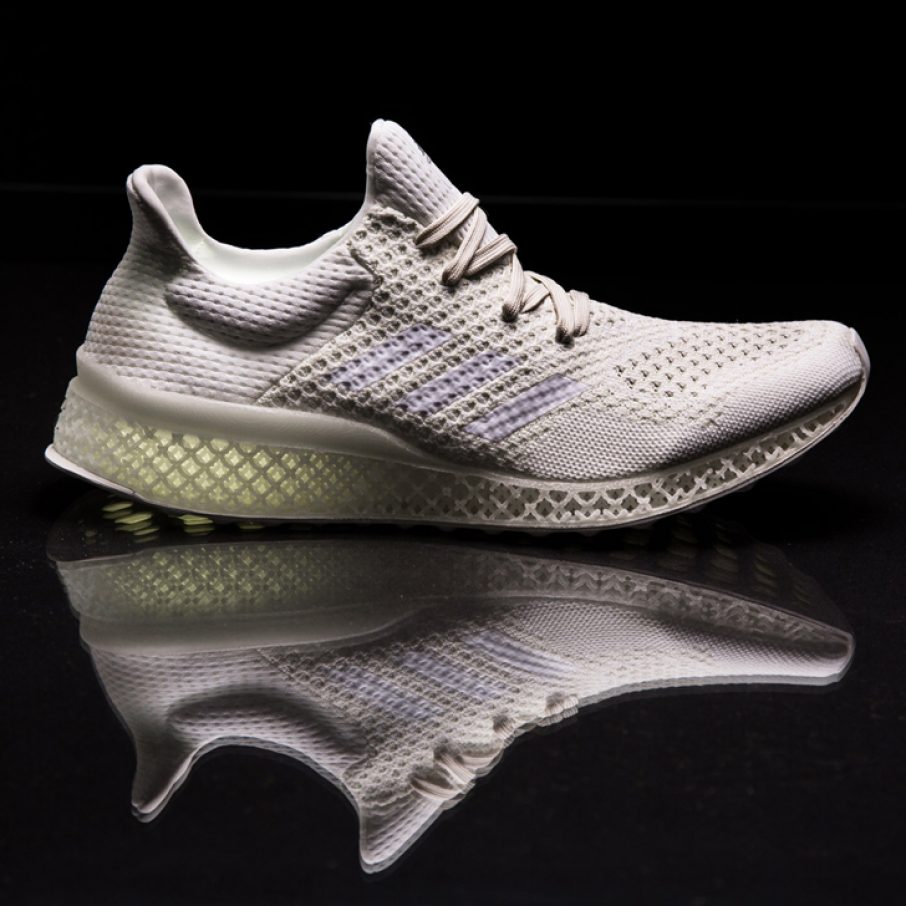 Source: 3dprintingindustry.com
What's New in the World of 3D Printing?
Source: www.designrulz.com
NIKE + tamu art university sneaker design
Source: www.designboom.com
3D Printed Hybrid Shoe concept
Source: www.spicytec.com
3D Printed Shoes from Adidas | 3D Printing Blog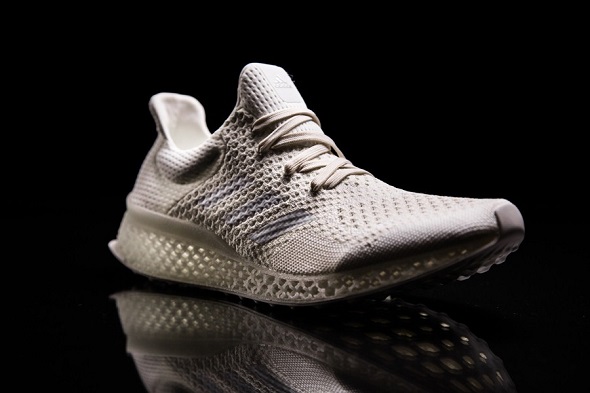 Source: i.materialise.com
Say hello to the FutureCraft 4D, Adidas' first mass …
Source: www.ibtimes.co.uk
How to Prepare For a 3-D Printed Footwear Industry
Source: campfire-capital.com
London School of Fashion exhibition shows 3D-printed …
Source: www.digitalartsonline.co.uk
The Top Pairs of 3D Printed Sneakers Available Today
Source: moneyinc.com
3D Printed Shoes React to Movements
Source: 3dprintingindustry.com
Adidas Futurecraft 3D shows the potential of 3D-printed shoes
Source: www.engadget.com
Fashionably Architectural: 5 Designers Debut 3D-Printed …
Source: weburbanist.com
Vintage Nike MAG (1989) Back To The Future II Sneakers
Source: www.defunkd.com
adidas Futurecraft 4D Release Date
Source: sneakerbardetroit.com
Outrageous 3D Printed Shoes
Source: makezine.com
Chunky Dad Sneaker Future Concept Designs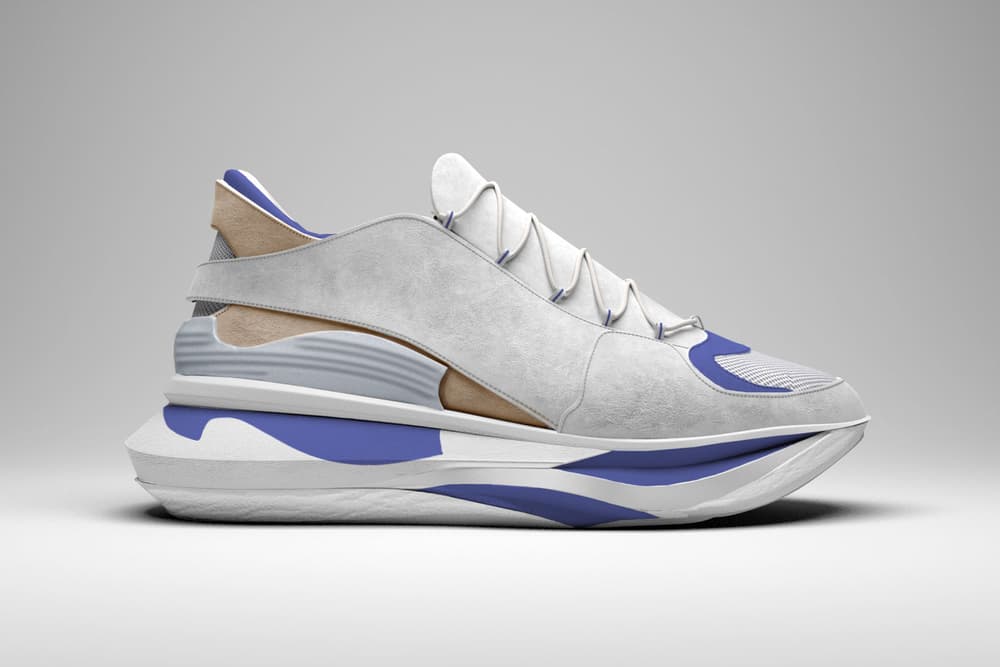 Source: hypebeast.com
DNA Shoe Concept
Source: pensardevelopment.com
Adidas reveals the first 3D-printed shoe it'll mass …
Source: www.theverge.com
Back to the Future and James Bond props star in London …
Source: howtospendit.ft.com
Under Armour Unveils a New 3D Printed Training Shoe …
Source: 3dprint.com