10 years ago few knew the movement maker, But today this subculture of the "do-it-yourself you" in technological version is attracting massive waves of talent, collaboration and surprising projects. The evolution of this movement has been remarkable, and today the entrepreneurship and the maker movement entrelanzan is to make reality projects that until not long ago seemed crazy ideas.
We have been able to speak with two references of maker culture in our country, and they have clarified what the large foundations of a movement that invites to create, explore, share and play. The makers want to change our world, and they want to convince you that you join this striking philosophy in there is a critical component: the passion.
The third industrial revolution is already underway
The TrendSpain 2016 meeting has served as a meeting point to encompass one of the most recurrent themes in these moments the maker culture: how this philosophy is increasingly linked to the idea of entrepreneurship. Young and not so young have been found with a perfect form of carry out your ideas.
This may get boost this third industrial revolution which was talking about Jeremy Rifkin in which you want to transform our world in such a way that fields like energy and communication are based on a completely decentralized structure also in the field of economy (here virtual currencies like bitcoin would be one of the alternatives).
The Fab Lab and the Makespace are room where you find people who dominate the technology: learn by osmosis
In that event, we had the opportunity to meet and talk with two known members of this movement. César García Sáez (@elsatch) is, among many other things, co-founder of Makespace Madrid and head of the podcast 'The time Maker' (@lahoramaker). On the other hand Alejandro Escario (@aescariom) is an engineer specialized in the field of health who spoke at this event of their singular project, a low-cost incubator called In3 which won the award "Best Medical Project" of the MIT.
Caesar was the first speaker of the day dedicated to the maker culture and entrepreneurship, and in his talk spoke for example cases of success (3DRobotic, MakerBot, Adafruit) and how "people move you desire to experience". He also cited the Fundamentals of this culture that in turn had been described by Mark Hatch (CEO of TechShop) in your known manifesto of the movement Maker.
Alejandro Escario and Cesar Garcia during the celebration of the event TrendSpain 2016.
In the evolution of the maker movement, he added, there has been a impact also notable of the "Fab Lab" and the "Makespace', the community spaces that allow that users have access to all kinds of tools without having to perform an important initial investment. These manufacturing Labs allow you to be "in a setting with more people who dominate the technology: learn by osmosis". César joked with its mode of operation, which seems in a sense of a gym: waits shift to use the available machines. For then, that Yes, clarify what they do not do is to charge annual fees as in the gyms so then people to abandon a few weeks.
The perfect example was the aforementioned Makespace Madrid, which for example has a monthly fee of 30 euros You can access your specialized equipment. Among the available machines are scanners 3D, CNC milling machines, RepRap 3D printers and even a laser cutter, as well as different materials to work in electronics, as explained in the FAQ.
Can it be maker and make money?
The Parallels between the maker culture and everything about the free Software and Open Source are evident. There are some fundamentals that one shares knowledge and uses and distributes these products freely in both philosophies. The problem is often in the dilemma posed by participating in a movement with those bases and want to end up earning a living (more or less well) to do so.
We asked Caesar where he had just the maker and began where the entrepreneur, If it is that this division existed. For this engineer and creator of Makespaces Madrid a thing not removing the other. "These are profiles that overlap in some cases and complement each other in others. There are people of entrepreneurial training has been to do projects, and vice versa". Caesar also stressed that "no need to break this myth that the entrepreneur only has to devote to the business plan and the maker to the pileup".
The problem, however, continues to exist, and There is a particularly famous case: that of MakerBot, He began his steps with a total maker mentality, but for various reasons ended up switching to a much more commercial model and closed your designs to have a competitive advantage over its rivals in this segment. Many did not see with good eyes this transition, which also caused that part of the founding team members dissolved. History has for example the "Print The Legend" documentary that is available to subscribers of Netflix
We need to break this myth that the entrepreneur only has to devote to the business plan and the maker to the pileup
For César many of those entrepreneurs are often ask things like whether "we want to bring out a product with one or another model knowing that you have to do numbers. Is the solution close a product?" For him "the solution is to find business models that are not sell hardware". There are clear examples in companies such as Arduino, as he explained to "make more money with projects that selling plates as such".
Here also was the subject of the patent: should these makers patenting creations? For César this doesn't make much sense, since in the creations of the maker iterations are something natural and continuous. You can patent a thing, for when grant you patent the product you have in your hands probably will be very different to what patentaste initially.
The debate on whether or not patents hinder innovation is also evident in this field, and in fact there is a striking example: Stratasys patented designs of closed 3D printers, which offer important advantages for the printing process. The patent expired recently, something that allowed all kinds of manufacturers take advantage without fear that feature in their products. "When the patents expire is produced an explosion of innovation," explained us Cesar.
"How will eat this?", he asked himself to continue with this debate. Ideally, said is "provide professional services for everyone, not just sell printers". He sees an opportunity for example on the issue of the maintenance to those printers, and also revealed how many commercial companies "people are realizing that to market it is best to go to quality, professional services". Products and services less ambitious cost equally busy and not to give money, and that makes that many companies that based their business in this area are dedicated to commercialization of 3D printers and other machines, but high prices.
In his exhibition in TrendSpain 2016 Caesar also had the opportunity to talk about ways of take those maker projects to final products. The inevitable referent is Kickstarter, which allows to obtain funding for projects in which people think. This and other similar services have danger too, since if the demand is too high – The Coolest Cooler – example problems to take the magnitude of manufacturing are amazing.
Precisely in order to try to alleviate those problems are platforms that tried to also convert those initial projects in final products and market them. Quirky was one of the best known, but they ended up closing because as I said César "they offered a lot of products that, in the end, no one was buying".
More interesting are the accelerator hardware as Highway1 or the known Hax: ' arrive with a prototype, the evaluate, you carry an Shenzhen and made you 1,000 ". Not OK with making a one, indicates César: There is manufacturing 1,000 to test of truth. Once manage to make the process efficient back to San Francisco, to events and to try to get investment or launch on Kickstarter.
Cesar Garcia: "together we are prototyping will be like tomorrow"
On the way to the commercial product companies also are as Seeed Studio that make something similar and "give the jump from 0 to the 0.x": more help create prototypes which to create final products as such, and may be a good choice for makers in finally creating products from their ideas.
"It is undeniable that you as he said César"There is some tension between hobby and business". One may wonder, as did Caesar, "what remains of the maker when in the end just making people of Shenzhen factories manufacture your product?" For many this can be an uncomfortable question, but there are simply people of all kinds for Caesar: "there are who socialize and create products because itself, as a hobby, and there are who want to make that work." "For some as a hobby and for others is not". The conclusion of that culture for Caesar was clear: "all we are prototyping will be like tomorrow".
Wants to start me on culture maker, what steps should I follow?
Although there are many resources on the internet that allow that anyone can begin in this field, ideally for Cesar Garcia is take advantage of the presence of these Fab Lab and the Makespaces If you can access one of them. In FabLabs.io you can get a map of all that exist throughout the world, and although obviously the major urban centres are the number of spaces maker community is growing, and in fact is doubled every 18 months according to data of the own Cesar Garcia.
The first thing that has to take into account any person for Alejandro Escario is that "you have to know yourself. Electronics can be very scary, it means to know something, there is a higher learning curve". For this engineer attend courses in the makespaces or the Fab Labs is the best way to start.
Both spoke of how important that is in this area that collaborative way to discover this world. As I said Alejandro"There is a lot of passion throughout the movement. It is very inspiring. "There are times of downturn, but there's always someone who's gives a boost".
One of the ideal ways of getting involved in the movement maker is to assist any Fab Lab or Makespace
Attendance at these spaces intended for makers is that many new users or uninitiated do not know where to start, and even if those who already have been long experiencing in this area offer them help, is difficult to be over. At Makespace Madrid have commissioned for example create the Maker survival Manual, a document available for free online that serves as a guide to start in one of these spaces and handle tools safely. Small proposed projects allow those first-time users begin to do things from the first moment with these tools.
There is another important focus of information, calls Maker Faires, events in which people are showing their projects and demonstrating the enormous creativity of this community. These events are common throughout the world, and there are also several in our country. In fact there are 6 fairs makers in Spain here at end of year and one of them held this weekend in Madrid, MediaLab Prado.
3D printers and the 'wow' effect
One of the technologies has given more to talk about in this movement It has been the 3D printers. How he explained us César, for many people "see how a 3D printer is almost like see the fire". That 'wow' effect that we talked about is very effective: see how you can generate some physicist, see how to build from these machines, is something that opens the field of view to the people, we highlighted.
It was one more way to understand that the computer which is "something physical, where typing" can go far beyond and serve as a gateway to interact with the real world. Came here linked to this world of the Internet of things that we did not have much time to talk about but that is indeed one of the most interesting fields of application projects of this movement maker.
3D printers are useful for prototyping, but a bubble is created to your around
Alejandro Ecario preferred however not to overbuild the relevance of 3D printers. As the US said "they are useful for prototyping, but a bubble is created to your around". It is a user of one of these devices, and admits that for example has been manufactured parts that have saved lots of money on repairs to his car and that in another case anecdotal "fabriqué my grandparents a few handles for your fridge by who asked them to 200 euros".
As this engineer us commented, that does not mean that you have to have a printer 3D in each home as some pointed. "3D printers allow you to do things, but you don't need to have one", you do need to have access to one to learn and have important insight into how things work".
In this area Cesar Garcia also spoke of practical communities with the best-known example: RepRap, dedicated to creating replicable machines, machines that generate themselves. Among them are the 3D printers, of course, although not all elements can be printed independently.
In that community, we explained, has been especially relevant activity of the so-called Clone Wars, which took advantage of the famous installment in the saga of Star Wars to encourage everyone to create their own 3D printer. The creator of the project, Juan González Gómez, has become one of the leaders in this movement in our country, especially by its channel of educational videos on the internet with a specially sympathetic tone in which he adopts a very appropriate personality: that of Obijuan.
The Clone Wars community has finished making also use of the gamification, explained Cesar, for example one starts as a padawan in that community and when you make your printer already you're a Jedi. If in addition you just advising others for this project in its printers you win the level of Jedi master. What been achieved has with this? Because right now there more than 400 so-created printers, each with its own signs of identity and all integrated in a curious family tree.
The maker culture gradually gets into the education
We are seeing how in society there are more and more interested in this type of areas. The promotion of scientific disciplines (STEM is the popular English acronym, and responds to Science, Technology, Engineering and Mathematics) in United States is has moved to other countries in the world, including Spain.
Here it is already normal to see how schools classes dedicated to children begin to learn about fields such as Robotics and programming, Although as Caesar said the situation is even more remarkable for example in the United Kingdom, where projects such as micro:bit will allow a million school children in this country begin to use this small microcomputer to start in this field.
For someone who spends a good deal of his time to the dissemination of the maker culture as Cesar Garcia, "key workshops or courses is not the of the subject in itself, but the way in which those courses are taught. It is crucial that they are constructive".
In our country support for this branch of education is very limited at the governmental level, but yes have been launched interesting events, said Cesar Garcia. CTC (Creative Technologies Classrooms) courses that allow you to initiate students in the handling of issues such as Arduino have been held in Albacete, Barcelona and Madrid, and in this area begins to be more movement while most support institutions and media-"is given to many projects outside coverage, but almost no a of here" lamented this expert – it is obviously desirable.
Key workshops or courses is not the of the subject itself, but the way in which those courses are taught
For Alejandro also had to look at this interest in those disciplines that has been generated recently with perspective. "English was the tendency for 20 years, and we have not got much," he explained, and said that although these disciplines are important, we must learn the importance of computer science "but in general". In our country, he added the entrepreneur "the important thing is to generate curiosity. Need us some more entrepreneurial culture".
In this area César reminded us his recent publication of '(almost) everything to do', a book that you can download and read for free here and which was developed in collaboration with the Fundación Orange. In the text, which makes use of the Creative Commons BY-SA license, is "a social and educational look at the Fab Labs and the maker movement", and can be a good starting point for those who are interested in knowing more about this philosophy.
Gallery
Manzano Day School
Source: www.manzanodayschool.org
Teaching Artists in NYC
Source: www.gianvangrunsven.com
Podcasting with the Dean
Source: www.auburn.edu
Science and Politics Clash as Humanity Nears Climate …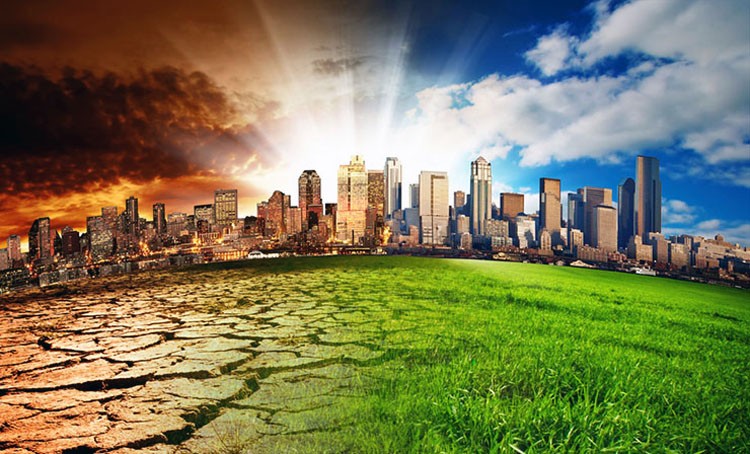 Source: www.ecowatch.com
Decivilization in the 1960s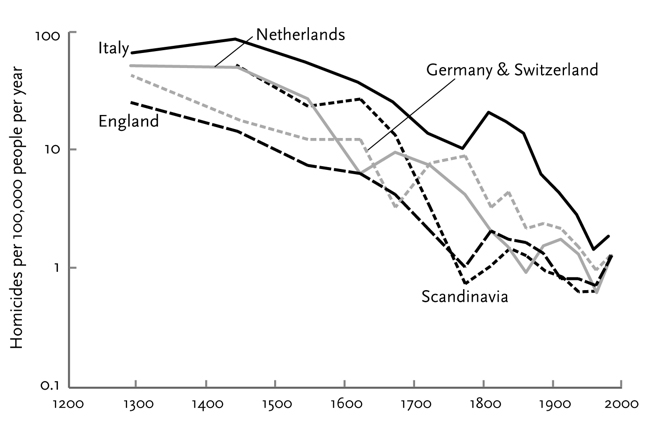 Source: quod.lib.umich.edu
Eight days in May: Birmingham and the struggle for civil …
Source: www.peoplesworld.org
/polarchive/
Source: 8ch.net
The Climate Reality Leadership Corps – The Sustainable …
Source: thesustainableinvestor.net
7 Places Around the World That Had Black Power Movements
Source: atlantablackstar.com
1960s
Source: en.wikipedia.org
Windows 10
Source: en.wikipedia.org
301 Moved Permanently
Source: www.rawstory.com
Mohandas K Gandhi's first tryst with Bihar enters 100th …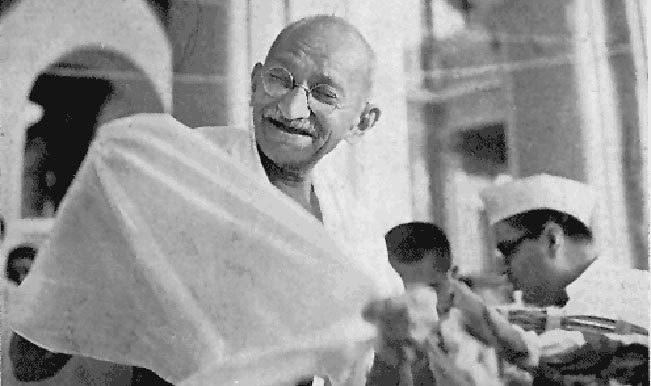 Source: www.india.com
Chart: Apple's Growth Since Re-Hiring Steve Jobs 20 Years …
Source: www.statista.com
Ten years of Earth Hour – Ecountability
Source: ecountabilityblog.wordpress.com
A movement masterclasss with #metoo
Source: thesocialchangeagency.org
Impact Makers (again!) awarded Best for the World & Inner …
Source: www.impactmakers.com
Moroccan Girl Commits Suicide over Forced Marriage to Rapist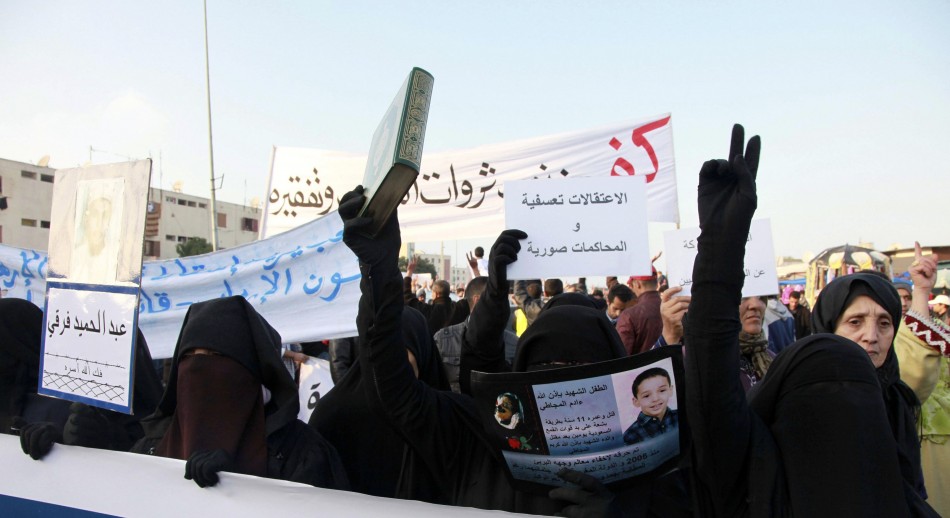 Source: www.ibtimes.co.uk
EzGreensboro News & Record. EzGreensboro.com: "The world …
Source: greensboroperformingarts.blogspot.com
The Green Changemakers: Hot spots: Global temperature rise
Source: green-changemakers.blogspot.com