For anyone who is planning to buy a printer, or even swap out an older one, which already is not working properly, the first thing to do is to search about the latest models released on the market.
When we look at a printer we must think not only in issues of functionality and quality in the service end of printing, but also of value, although prices have fallen over the years.
At the same time, we can find printers that offer multiple functions, in addition to the print quality. Multifunction printers, for example, are becoming increasingly popular, enabling us to do in our home any work that, before, would need other equipment, such as machines, photocopies and scanners.
If we wish, therefore, to choose the best printer for work done in our own home, especially when we are working in the home office, we must analyse the cost-benefit ratio, seeking models that provide better quality printing, which can print even on specialty papers, including photo.
We should pay attention also to other features, such as the possibility of communication of the printer with the devices through Wi-Fi, and can print from a notebook computer, a tablet or a smartphone.
Finally, we need to find a printer model that supports the economy in time to purchase supplies and inputs, as the printer may be economic at the time of purchase, but bring spending significant in the replenishment of inks or accessories that we may need throughout its use.
As our intention is to facilitate your life, if you are looking for your first printer or looking to replace an old one, we will present here the 5 models of printers that more are calling the attention of the users during this year.
1. Multifunction Printer Epson EcoTank L395
The multifunctional Epson EcoTank L395 is one of the printers most economical on the market, offering, in addition to the economy, all of the features required for a home office.
The Epson EcoTank L395 works with ink tank, bypassing the use of cartridges, it offers free Wi-Fi and can print directly from any mobile device or tablets and laptops. You can find inks for Epson EcoTank L395 in Valejet.com
With the bottles of ink system EcoTank is possible to print on average to 4,500 pages in black or up to 7,500 pages in color. The bottles of ink are the highlight to the economy presented by the printer that, even costing a little more expensive than other models, offers the reduction of cost during its lifetime.
Main features of multifunctional Epson EcoTank L395
Individual ink tanks for each color;
Print color and black;
The Wi-Fi Connection;
Allows you to print, copy and scan.
2. Multifunction printer HP Officejet Pro 8720
The multifunction HP Officejet Pro 8720 allows you to print in duplex automatically, being an excellent choice for those who want to economy and ease in the execution of their work.
The model Pro 8720 Epson offers free Wi-Fi so you can print directly from mobile devices, without need to access the network and can also be used as a scanner, in addition to making copies.
The yield of the original cartridges is a bit more expensive than the Epson, yielding between 700 to 2,000 pages, depending on the final work, but the quality of HP is recognized, and if you want to save money on the purchase of the paints, you can use the compatible, offer the same quality of paint as the original.
Main features of multifunctional HP Officejet Pro 8720:
Print on inkjet in black or color, even with paper photographic;
The Wi-Fi Connection;
You can print, copy and scan;
Provides the fax function.
3. Samsung Multifunction printer Xpress SL-M2070W
If your work at home requires a greater number of impressions daily, the right choice is the model XPress SL-M2070W Samsung. Between the best printers for home work, is the only one that uses toner offering print only in black color.
The model stands out for uniting quality and price, in addition to being a multifunction printer, which can print, copy and scan, and offer free Wi-Fi and NFC.
It is important to remember that laser printing is more interesting for offices. However, if your job requires a larger amount of printing and if you do not have so much need for color prints, the cost savings offered by the laser printing is much higher than with paints.
Key features of Samsung multifunction XPress SL-M2070W
Laser printing in black color;
The Wi-Fi Connection;
Multifunctional, and can print, copy and scan.
4. Multifunction printer Epson Expression XP-241
One of the main features of the Epson Expression XP-241 is the use of 4 ink cartridges, allowing a user to replace only the cartridge that is running low, instead of buy a color cartridge even if you have just only one color.
The model offers multi-functionality, that is, allows you to print, copy and scan, and it operates with the Wi-Fi connection. In addition, it is a printer very fast, printing up to 26 pages per minute in black and up to 13 in color. You can find refills of ink to the cartridges from your Multifunction Printer Epson Expression XP-241 in Valejet.com
Key features all-in-one Epson Expression XP-241:
Printing inkjet with 4 ink cartridges;
The Wi-Fi Connection;
Enables you to print, copy and scan.
5. Multifunction printer HP Deskjet GT5822
Using the system ink tank, the multifunctional HP Deskjet GT5822 allows for greater economy in printing, in addition to functioning as a scanner and copier and offer free Wi-Fi.
With this model HP you can print on most types of paper, including booklet and photo, reaching up to 8,000 color prints or 5,000 in the black with only one cartridge. If the ink of your cartridge is exhausted, you can purchase the inks for your HP Deskjet GT5822 in Valejet.com
The print speed is 8 pages per minute in black and 5 in color.
Key features of the HP Deskjet printer GT5822:
Uses ink tank;
The Wi-Fi Connection;
Allows you to copy, print and scan.
Valejet: the right place to buy your printer
Knowing the best printers for your home in 2018, you can choose the one that more adapts to your needs and make your purchase online in Valejet.com.
The Valejet.com offers a full line of mfps and printers, bringing you the best cost-benefit for work done at home.
And you don't need to worry about the replacement of paint or purchase of inputs and accessories: we are experts in this area, and we offer inks original and compatible with the best prices in the market.
You can divide your purchases and still count with a specialized team to address all your questions, offering the best technical support between the companies that work with online sales.
Gallery
Top 5 Solutions to Fix Offline Difficulties in Brother …
Source: www.instantcustomerhelp.com
Best Photo Printers 2018
Source: www.pcmag.com
Top 10 future's upcoming smartwatches 2018 you need to know!
Source: veditto.com
Google Home Hub joins the fight to put a screen on your …
Source: www.cnet.com
WHOA! The Top 5 Best Printers for Chromebooks Reviewed …
Source: platypusplatypus.com
Epson L210 vs Canon E600 AiO Printer Specs, Price, Ink …
Source: gb-sb.blogspot.com
Super Smash Bros. Ultimate debuts at E3 2018, includes …
Source: www.cnet.com
How to Train Your Dragon 3 trailer: Toothless gets a …
Source: www.cnet.com
How to turn on any TV with Google Home
Source: www.cnet.com
4Pcs 5-10-15-20mm MTB Bike Headset Spacers For 28.6mm …
Source: www.ebay.ie
4Pcs 5-10-15-20mm MTB Bike Headset Spacers For 28.6mm …
Source: www.ebay.ie
2018 Anycubic Newest 3D Printer Chiron 400*400*450MM Large …
Source: www.aliexpress.com
Best 4K Blu-rays
Source: www.cnet.com
Best Printer for Mac of 2018 Reviews and Top Rated Picks
Source: www.hubnames.com
Genuine Lenovo Z50-75 Series Laptop Battery White 14.4V …
Source: www.chipbay.uk
Global Frozen Food Market Expands
Source: www.cstoredecisions.com
Samsung Galaxy S8 vs. Apple iPhone 7 – Video
Source: www.cnet.com
Disney's secrets to creating living volcano Te Ká in …
Source: www.cnet.com
The Best Home and Office Printers of 2018
Source: www.techgearlab.com
Yudu Screen Printing Machine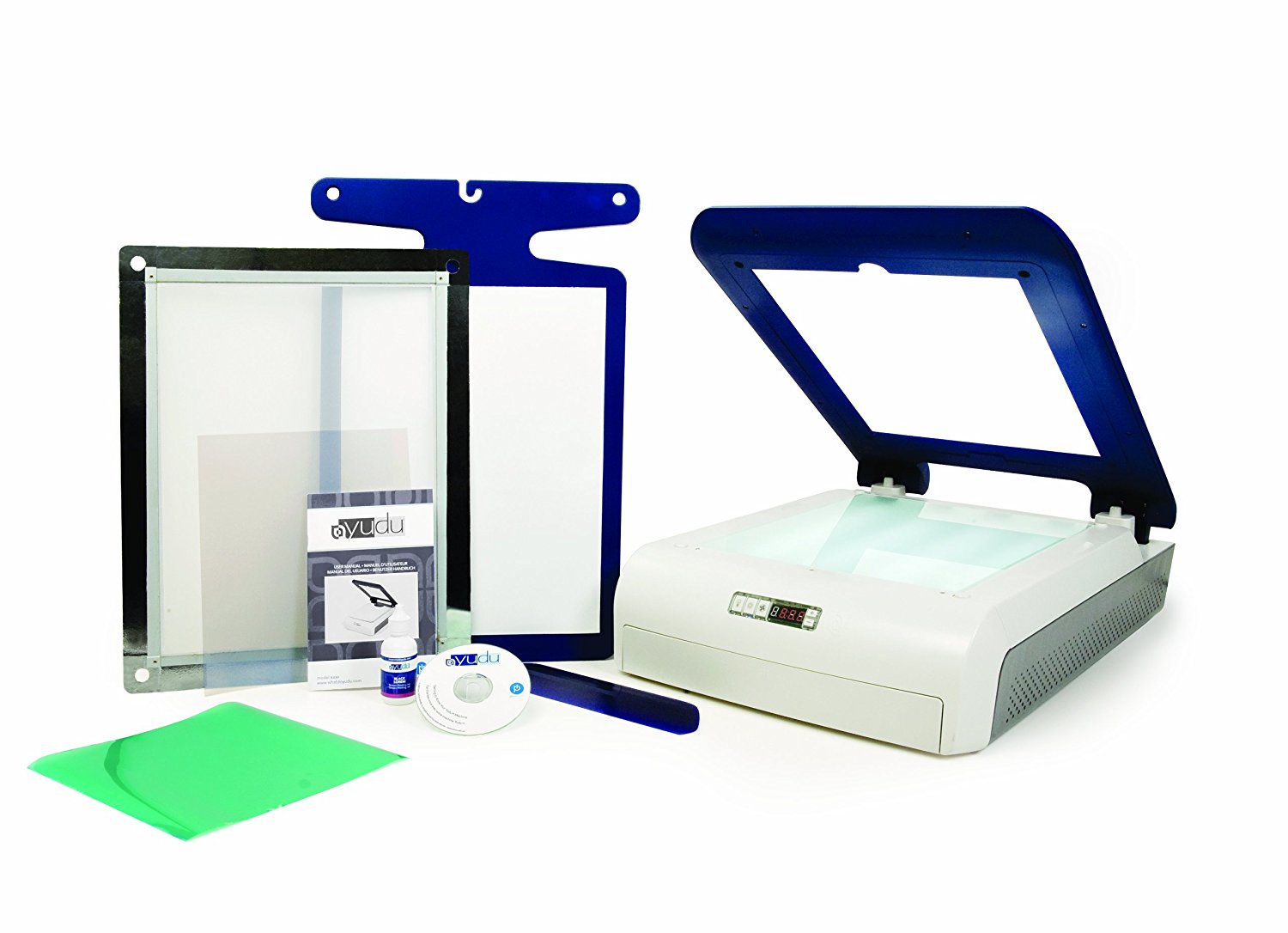 Source: screenprintingmachine.net