The printer maker HP introduced three new inkjet printers in Dublin, the previous Office ALLROUNDER HP OfficeJet Pro 8000 and 8500A should supersede. The new flagships to call themselves HP OfficeJet Pro 8100, HP OfficeJet Pro 8600 and pro 8600 plus .
Multifunctional peripherals HP OfficeJet Pro 8600 and Pro 8600 plus
The two multifunctional devices offer not only a paper cartridge for 250 sheets, which is also easily on 500-sheet can be extended, as standard, but also a duplex unit and USB, LAN and Wi-Fi interfaces. Also include as standard still a fax, a memory card reader (SD and MS format), and a USB interface on the front panel, so that you can easily print from a USB stick.

The differences that constitute the PLUS in the name, noticeable on the new printer features. The plus model is compared with the OfficeJet Pro 8600 a larger touch screen (4.3 instead of 2.7 inches). The OfficeJet Pro 8600 you have to settle with a simple ADF and 35 sheet capacity, while the OfficeJet Pro 8600 plus with a duplex-capable ADF which can hold 50 sheets, boasts. The plus model easy is winning by the printing speed.
Also the standby has HP at the new Office Jet models 8600 (plus) significantly improved. These are 1.9 Watts significantly below its predecessors 8500A (plus) with 2.9 Watts.
Inkjet printer HP OfficeJet Pro 8100
Even at first glance, the HP OfficeJet Pro differs 8100 by his new appearance by his predecessor (Pro 8000). The new HP will cost 150 euros. The new design still a small status display that shows the levels of the cartridges, joins it. But even inside much has improved for the HP OfficeJet.
16 ISO pages instead of 11 to paper is now bringing the new in printing. The B & W pages increases the ISO print speed of 15 to 20 pages per minute. Also the prospect that the standby of 3.8 to 1.3 Watts should be reduced, is nothing to sneeze at.
Consistently offers to its predecessor the Office Jet Pro 8100 USB, LAN and Wi-Fi. The paper supply with one is equally consistent 250-sheet cassette, but can be added optionally a paper tape, to get on a 500-sheet paper capacity.
New printer cartridge HP 950 & 951
The devices have changed not only externally, also for the Interior a lot has happened. HP ink cartridge No. 950 (black) and a total of three individual ink cartridges No. 951 (color) are the new additions to the portfolio of HP inks. These cartridges now, unlike as with the predecessors, directly sit on the printhead of the HP printer. A built-in LED multi function devices to shed light on the inside of the printer and thus facilitate replacing the four cartridges HP no. 950 and no. 951. In addition to the standard cartridges, there are even XL cartridges for a greater range and thereby lower printing costs.
Following original HP cartridges are soon available at tintenalarm.de:
HP 950 Black / Black printer cartridge CN049A (approx. 1100 pages)
HP 951 cyan Printer cartridge CN050A (approximately 700 pages)
HP 951 magenta Printer cartridge CN051A (approximately 700 pages)
HP 951 yellow Printer cartridge CN052A (approximately 700 pages)
HP 950XL Black / Black printer cartridge CN045A (approx. 2500 pages)
HP 951XL cyan print cartridge CN046A (about 1500 pages)
HP 951XL magenta print cartridge CN047A (about 1500 pages)
HP 951XL yellow print cartridge CN048A (about 1500 pages)
The page range is based on ISO/IEC 24711
Low printing costs have not changed thankfully. Even with the new ideas they move on cheap level. HP the predecessors and all competitors of the other printer manufacturer can beat with the 2011 OfficeJet Pro devices.
Gallery
Ink 950XL 951XL 950 951 XL for HP Officejet Pro 8100 8610 …
Source: www.ebay.com.au
Refillable cartridge for HP 950 951 Officejet Pro 8100 …
Source: www.ebay.com
4 Ink Cartridges for HP 950 951 XL Officejet Pro 8100 8600 …
Source: www.aliexpress.com
[Compatible Ink Cartridge 4pk] for HP HP950XL&HP951XL …
Source: www.cisinks.com
4PK Genuine HP 950 951 Setup Mode Unlocked Ink Cartridge …
Source: www.ebay.com
550ml Pigment refill Ink HP 950 951 XL Cartridge OfficeJet …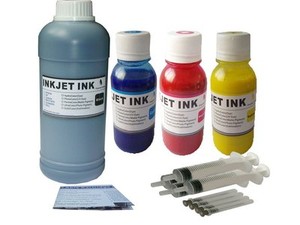 Source: www.ebay.com
Show ink level with chip Compatible Refillable ink …
Source: www.aliexpress.com
1 Pack 950XL HY Black Ink Cartridge Fits HP 950XL 950 …
Source: www.ebay.com
8PK 950 951 Compatible Ink Cartridges for HP Officejet Pro …
Source: www.ebay.com
5 Combo Pack Ink Inkjet For HP 950XL 951XL Officejet Pro …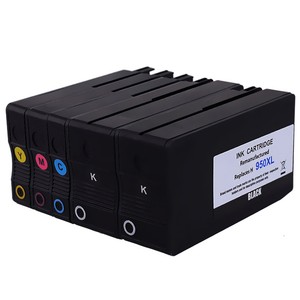 Source: www.ebay.com
Hp – 951xl High-yield Ink Cartridge
Source: jet.com
2 Pack 950XL Black Ink Cartridge Fits HP Officejet 8100 …
Source: www.ebay.com
HP Genuine 950 951 Set Up Cartridge Officejet Pro 8600 …
Source: www.ebay.ca
Superb Choice Remanufactured Ink Cartridge for HP …
Source: www.walmart.com
HP Officejet Pro 8600 Not Recognizing Ink Cartridges
Source: www.doovi.com
HP OfficeJet Pro 8100 Ink Cartridges (4 Color Pack …
Source: www.doitwiser.com
4 pcs Ink Cartridges for HP 950 951 XL Officejet Pro 8100 …
Source: www.aliexpress.com
12PK HP 950 HP 951 Ink Cartridges OfficeJet Pro 8600 …
Source: www.ebay.com
2PK HP 950xl CN045AN Black Ink Cartridges for OfficeJet …
Source: www.ebay.com
15PK 950XL 951XL High Yield Ink For HP OfficeJet Pro 8100 …
Source: www.ebay.com