This FAQ is made up from your questions the more frequent, such as found on the forum. Before asking your question on the forum, please check that it is not in this FAQ.
Q1 -How do I share my printer between multiple machines?
R1 – There are several solutions:
-Use a network printer: more expensive, these printers have an Ethernet port and connect is directly to a hub or switch. Printers Wifi are directly accessible by computers running the Wifi. In practice, the solution for the network printer is the most effective and reliable.
-To have a parallel port printers you can use an external splitter: this is an external box on the desk next to printers. On one side it is connected to the PC, and on the other it is connected to the printer.
-For printers have a USB port, the equivalent will be a USB switch.
-For computers on a network you can use an as the DRP-1061 Dlink print server. Attention to be sure of the compatibility of your printer with this type of product.
-Use Windows printer sharing: computers must be network and the computer on which the printer is connected to is turned on.
-Use the two ports of the same printer: many older printers have a parallel interface in addition to the USB. It is normally possible to simultaneously connect the printer on two different PCs, each PC using one of the two interfaces, two computers being powered on, this safe for the printer and the computer. You can print from any of the other positions without any particular problems (each turn, of course…).
NB: in the case of printers inkjet multifunction recent with a network interface as some recent Canon (which have an ethernet port and Wifi), indicate that the scanner is normally accessible in a network that is shared.
Q2-How to connect a PC to a USB printer, placed more than 5 m 00?
R2- you can use an extension active. Think as printers networks exist in wired (to connect via CPL if necessary) or even in Wifi.
Q3-This is unacceptable! The data cable from the printer has not been delivered to me!
R3-No need to rant, it is a tradition among the manufacturers of printers: this cable is usually not provided. So remember to simultaneously acquire a USB cable as mentioned earlier on this page.
Q4-What are the orders of magnitude of printing costs to the real page, in consumable (ink and toner)?
R4-the cost in terms of printing for printers laser toner is about 2 Euro cents (0.02 Euro) page and down 1 penny by activating the toner save feature which, let us recall, does not prevent the impression of quality. For printing color ink jet printers, it varies between 25 and 5 euro cents to the page (depending on the models and brands). These numbers are many orders of magnitude using the official ink: they will of course vary depending on the type of printing, the rate of filling pages and brands. These figures include frequent cleaning cycles the inkjet printers, which cycles consume ink that you did to print anything!
Q5-I have a photo printer and I am very disappointed with the result on normal paper?
R5-in the field of printing digital photos (for example from a digital camera), the quality of the paper is essential: in fact it should be to use a paper dedicated to this use and no other.
Q6 as "what's the Postscript? "
R6-This is a standard page description language. The latter has the advantage of allowing a description of the page to print that is independent of the printer: it is therefore a 'universal language' for printers which implies that a text, even with images, will be sent to the printer in the same way regardless of the printer as long as it supports the Postscript format. The disadvantage of this description language being interpreted by the printer and so that the latter must have a processor to do: this result increase the cost of these printers and explains that this Postscript language support is especially reserved for the high end printers and / or network.The support of the Postscript language does not have major interest to use classic Windows and as an individual.
Q7 are there totally stand-alone printers (wireless and battery) in order to print in all circumstances from my laptop?
R7-Yes: the HP OfficeJet 100 and HP OfficeJet 150 are. They can communicate with the PC via Bluetooth and are powered via battery.
Q8-Printer photo or print online service: what to choose?
R8 – Particularly competitive rates and the quality of the prints of your digital photo printing online services make the question is rightly. Indeed, to have good results on your photo printer you will need a quality paper that is expensive and ink printers is not particularly given either, although on recent Canon printers including this point has been improved.
In the end, because of the need to amortize the printer in the calculation, everything indicates that acquire a photo printer just to make this use will be more expensive than using a competitive online printing service. The only advantage to have the printer at hand is the possibility of immediate impression: with an online service you have to wait because of mail delays. On the other hand, with an online printing service you don't have to worry about having the paper at hand and ink of reserve. The holding at the time of prints from these online printing services, including when there is exposure in the light of the photos, is higher.
Note, however, that in the absence of connection Internet broadband (ADSL or cable), send your photos online to the site who will likely feel to be terribly tedious.However you can also burn them to CD and send them by post.
Finally, mention that one of the attractions often ignored these services lies in the possibility to order a photo album done and commented at your leisure, this from the shots of your choice: If this type of product and service is in fact so interesting is that it allows to go back to a consultation of the photographs in the absence of computer and finally to remove one of the last cons of digital photography!
Q9-my printer has a parallel port and a USB port: which focus on?
R9-There is usually no significant speed difference but the USB port you will often have a much lower CPU load during printing which will be appreciable if you continue to work during this time.
Q10-what is the durability of the prints made with these printers? And compared to online printing services?
R10-Generally, drawings with ink jet printers are less well at the time, especially if they are exposed to the light: in an album and so dark most of the time is however rather good.
Better performance over time, especially in the presence of light, to use sublimation printers, printing online services or services of photographers.
Note anyway than if you use a recent printer, paper quality and of the manufacturer photo ink cartridges it is now possible to get a good outfit in time, even in the presence of light.
Q11-there you there a risk that my inkjet printer print head clogs? Is this serious? How to limit this risk?
R11-Yes, there is a risk that is strongly increased when the printer is long left unused in an overheated atmosphere: in short, avoid to leave unused all summer in your office sunny and if possible use it at least once a month.
Printers with the printhead built into the cartridge (HP and Canon models many entry-level), printing is (much) more expensive but if the print head get blocked simply change the cartridge to remedy the problem.
Printers more economic use and highest quality (Canon Middle and high range for example), if the print head is blocked should be changed and it's a very expensive piece. Clean it is delicate but this thread gives tracks.
Q12-can I print on my burned media?
R12-Yes, if you are using media compatible printable cad and the selected printer supports this feature. Software will generally come with the printer to do this but note that in the absence of the latter Nero Cover Designer, Canon CDLabel print (free) and PagePlus SE software including help to do.
Q13-How to connect two printers to parallel port on the same machine?
R13-You can use a reversible splitter or even add a parallel port to your machine via a controller PCI or PCI-E card.
Gallery
Autumn Foliage Autumn and Thanksgiving Printer Paper …
Source: yourpaperstop.com
Nema 17 Stepper Motor 560mN.m
Source: www.makerstore.com.au
Typewriter Repair and Ribbon Sales in Washington, D.C …
Source: kensingtonofficemachines.com
Laminate for tubing
Source: permapack.ch
Three Cheers for MeshMixer Supports!
Source: www.fabbaloo.com
Eye Protection
Source: www.conney.com
Barcode Maker Software: Barcode Studio Creates Barcodes as …

Source: www.tec-it.com
Peppermint Party Christmas Border Holiday Paper
Source: yourpaperstop.com
Colorado Blue™ Sod
Source: gvt.net
City view
Source: www.chinadaily.com.cn
Kit testo 310 com impressora
Source: www.testo.com
Kanab, UT
Source: kanab.utah.gov
Research Conference Presentations
Source: www.honors.umass.edu
CMC 1:24 1936 Horch 853 Sport Cabriolet- Top Up
Source: www.diecast.org
FOODSAFE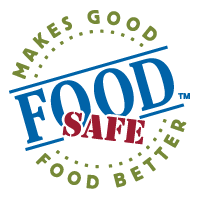 Source: www.foodsafe.ca
Metall Werk Zürich AG
Source: met-all.ch
Duel Festive Christmas Gift Certificate Template
Source: www.getcertificatetemplates.com
3D Printing Starters Guide, FAQ, Helpdesk, General Talk …
Source: forum.level1techs.com
FAQ
Source: ale.fr
Tiko 3D Printer: Frequently Asked Questions
Source: all3dp.com